Senior Activities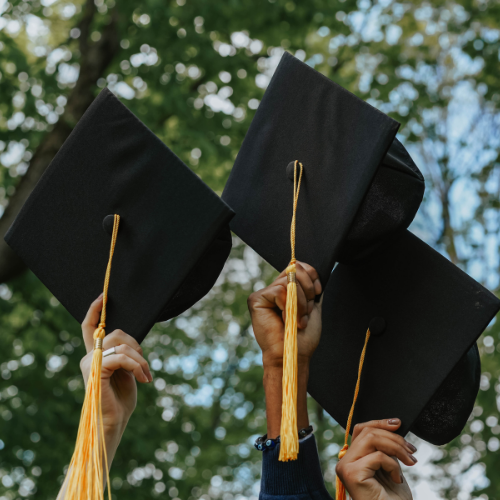 Stay Connected
For senior news, visit the Roosevelt PTSA Seniors page and follow the Class of 2022 Facebook page.
Diplomas
Diplomas may be picked up beginning August 29, 2022 in the Main Office, 9 am-2 pm
Graduation Photos
Access and order graduation pictures here: Graduation Photo Order Form
Access Code: Your Student ID Number
Pay Fines on the Source
Parents of 12th graders: there are 48 pages of seniors still with fines to pay. It would be far easier on our fiscal secretary, Rayna Bauer, if students took care of these in May rather than June. Please help us by having your student look at their Source account and on the left toolbar is the link to fines, or nudge them to take a look at their school email.
Monitor School Email and Schoology
Students: continually check your school email and Schoology messages from counselors! HSBP (Naviance tasks) and the PE competency exam must be complete to walk at graduation.
Cap and Gown Distribution
If you ordered a cap, gown, and graduation announcements, pick them up in the main office. If you need to order your cap and gown, visit Herff Jones.
Finals, June 9-10, 2022
Consult your teachers for more information.
Graduation Rehearsal, Luncheon, and Check Out, June 13, 2022
10-11 am: rehearsal in the gymnasium
11 am-12 pm: catered luncheon
12-3 pm: check out
Graduation Ceremony, June 14, 8-9:30 pm
Graduation is at Memorial Stadium, 401 5th Ave N, Seattle, WA, 98109. All are welcome, no tickets required.
Spree, June 14, 10 pm-6 am
Spree is a graduation event sponsored by Roosevelt PTSA and hosted by Grad Nights, visit RHS PTSA: Spree for more information.
Senior Destinations
Yearbook is looking for more submissions for the destinations page! This is a map of where students say where they will be next year; this includes college, gap year, working, playing a sport, etc. If you are planning on going to a university, please state what university you will be attending.